Issued by the mayor of the municipality where your construction project is located, planning permission is required for all large-scale construction. There is a wide range of construction that requires planning permission. It is a simple but regulated administrative procedure. To find out more about planning permission, this short article is the ideal way to do so.
What are the different types of construction that require a building permit?
When you want to build on your land, the mayor of the municipality where your construction project is located must consult your project. This is to check whether the building project complies with the rules of the local town planning scheme. This is a mandatory administrative authorisation that must be obtained well before any construction activity begins.
In general, to obtain a building permit, a declaration of the construction project must be sent to the mayor of the municipality. This declaration is very simple and quick, so that everyone does not have to boycott it. It is worth mentioning that a building permit is mandatory if the construction is substantial. Indeed, a building permit is mandatory when the construction in question is heavy.
This includes the construction of a building on an already occupied plot of land or on a greenfield site, the construction of a floor on an existing floor. Also, planning permission is required for the construction of a terrace or garden shed that exceeds 20 m². The construction of a veranda of more than 40 m² to 50 m² and a swimming pool of more than 100 m² are also subject to planning permission.
Obtaining planning permission: how does it work?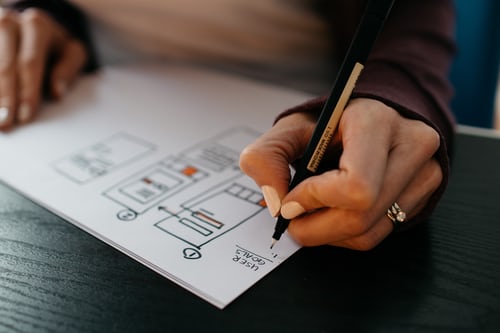 As stated above, medium and large-scale construction requires authorisation from the local mayor. The application for this permission must be made by the owner of the land on which the construction work is to be carried out. If the owner is unable to apply for permission, the architect in charge of the construction can do so.
To make this request, you must first download the CERFA n°13406*06 form and fill it in. This form is an application for a building permit for an individual dwelling and all the annexes that accompany it. If it is not for a house, then you must download form n°13409*06. Once the form has been downloaded and completed, it must be submitted, along with the other supporting documents, to the town hall in four copies.
The building permit application file can be sent to the town hall in two different ways. This can be done either by post or in person. The town hall then issues a receipt with a registration number for the application.